Meet the Authors: PEARL HARBOR AND MORE-Stories of WWII: December 1941
Eight authors hailing from across the globe have come together to share with you this anthology of stories to commemorate the 75th anniversary of the bombing of Pearl Harbor and the entry of the United States into World War Two. First, we present the forward:
On December 7th 1941, a pivotal event took place that changed the face of World War II. Hundreds of Japanese fighter planes carried out a devastating surprise attack on the American naval base at Pearl Harbor in Hawaii. By December 11th, the United States was at war with the Axis Powers in the Pacific and European theaters. World War II raged for almost another four years, but the entry of the world's greatest economy into the conflict profoundly influenced its course.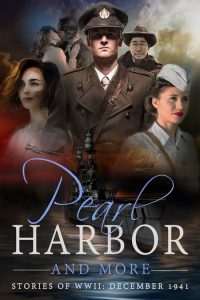 This wide-ranging collection of eight stories by a diverse group of authors, who write wartime fiction, commemorates the 75th anniversary of the Battle of Pearl Harbor. Few people's lives were unaffected in some way by that fateful day and these stories reflect this. Some of them are set at Pearl Harbor itself, in other parts of the United States and in Singapore. Other stories take place in Europe: occupied France, Germany and Northern Ireland. They explore the experiences of U.S. servicemen and women, a German Jew, Japanese Americans, a French countess, an Ulster Home Guard, and many others.
We hope readers will enjoy our salute to the people and the events of this momentous era.
You may purchase
Pearl Harbor and More-Stories of WWII: December 1941
from the following online ebook booksellers:
Amazon USA  |  Amazon UK  |  Amazon CA  |  Amazon DE  |  Amazon AU
Nook  |  iTunes  |  Kobo  |  !Indigo  |  Books2Read

We are proud to introduce the authors of this collection in the order their stories appear:
Deadly Liberty by R.V. Doon: Connie Collins, a navy nurse on the hospital ship, USS Solace, takes liberty the day before Pearl Harbor. Her budding romance wilts, an AWOL nurse insists she find a missing baby, and she's in the harbor when WWII erupts. Under fire, she boards the ship—and witnesses a murder during the red alert chaos. When liberty turns deadly, shipmates become suspects.
About R. V. Doon: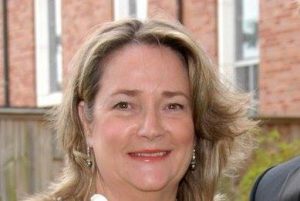 R.V. Doon is a bookie! She writes medical thrillers, cozy mysteries, historical fiction, and dark fantasy thrillers filled with compelling characters that won't let you forget them after you've read 'The End.' She hung up her stethoscope and tossed out her scrubs after leaving the hospital setting, but sadly her addiction to caffeine and chocolate remained. Most days she's anchored at a writing desk, listening to her dogs snore.
She currently lives in a haunted and historical city on the Gulf Coast of the United States of America. When she's not writing or doing research, R.V. relaxes by taking long walks or going sailing.
Connect with R.V. Doon:
Website | Facebook | Twitter | Goodreads | Amazon Author Page
The List by Vanessa Couchman: A high-ranking German officer is assassinated in Western France and 50 hostages are shot. Fifty more will be executed if the killers are not handed over. Jewish communist Joseph Mazelier is on the list. Will Countess Ida agree to help him escape?
About Vanessa Couchman: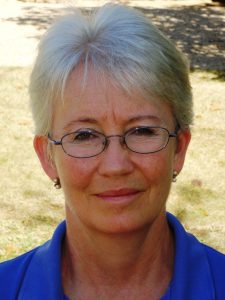 Vanessa Couchman has lived in southern France since 1997 and is a novelist, short story author and freelance writer. Her short stories have been published in numerous anthologies and placed in competitions. She is a member of the Historical Novel Society and the Society of Authors.
Vanessa's first novel, The House at Zaronza (2014), is set in early 20th-century Corsica and at the Western Front in World War I. A sequel set in World War II and another novel set in 18th-century Corsica are in progress. She also plans to extend 'The List' into a full-length novel.
Connect with Vanessa Couchman:
Website | Facebook | Twitter | Goodreads | Amazon Author Page
Christmas Eve in the City of Dreams by Alexa Kang: On his last night in New York, a young grifter sets out to turn the table on those who shorted him before he leaves for the draft. Will he win or lose?
About Alexa Kang:
Alexa Kang's debut series, Rose of Anzio, was first released on Amazon on January 22, 2016. Alexa grew up in New York City, and is a graduate of the University of Pennsylvania. She has traveled to more than 123 cities, and she loves to explore new places and different cultures. This September, she took a special WWII tour of Southern Italy to visit historical sites of the Allies' Italian campaign (including the sites where scenes from Rose of Anzio occurred). You can view the albums of her tour on her Facebook Author Page.
When not at work, Alexa lives a second life as a novelist. Alexa loves writing larger-than-life romantic tales and hopes to bring you many more.
Connect with Alexa Kang:
Website | Facebook | Twitter | Goodreads | Amazon Author Page
Allies After All by Dianne Ascroft: Although their nations are allies, from their first meeting American civilian contractor Art Miller and Local Defence Volunteer, Robbie Hetherington loathe each other. But Northern Ireland is too small a place for such animosity. What will it take to make the two men put aside their enmity and work together?
About Dianne Ascroft:
Dianne Ascroft is a Canadian writer living in Britain. Since moving to Britain in 1990 she has lived in Scotland and Northern Ireland.
Dianne Ascroft writes historical and contemporary fiction, often with an Irish connection. Her series The Yankee Years is a collection of Short Reads and novels set in World War II–era Northern Ireland. After the Allied troops arrived in this outlying part of Great Britain, life there would never be the same again. The series strives to bring those heady, fleeting years to life again, in thrilling and romantic tales of the era.
Connect with Dianne Ascroft:
Website | Facebook | Twitter | Goodreads | Newsletter
Time to Go by Margaret Tanner: A young sailor, who died at Pearl Harbor, finally meets his soulmate on the 75th Anniversary of the battle. Will she be prepared to leave the 21st century, and pass through a portal into the other world with him? Or will they forever remain apart?
About Margaret Tanner: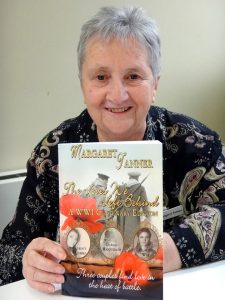 Margaret Tanner is an award-winning, multi-published Australian author who writes Historical Romance and Western Romance. She loves delving into the pages of history as she carries out her research and prides herself on being historically correct. No book is too old or tattered for her to trawl through, no museum too dusty or cemetery too overgrown.
Her favorite historical periods are the First and Second World Wars.
Margaret is married and has three grown sons and two gorgeous little granddaughters. Outside of her family and friends, writing is her passion.
Connect with Margaret Tanner:
Website | Blog | Facebook | Goodreads | Amazon Author Page
Turning Point by Marion Kummerow: Eighteen-year-old German Jew Margarete Rosenbaum is about to be sent to a labor camp, when a bomb hits the building she lives in. Emerging from the rubble she's presented with an unexpected opportunity. But how far is she willing to go to save her life?
About the Marion Kummerow: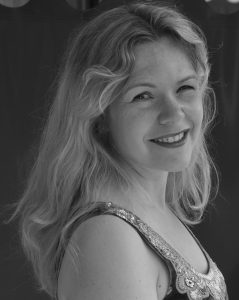 Marion Kummerow was born and raised in Germany, before she set out to "discover the world" and lived in various countries. In 1999 she returned to Germany and settled down in Munich where she's now living with her family.
After dipping her toes into the publishing waters with non-fiction books, she finally tackled the project dear to her heart. UNRELENTING is the story about her grandparents, who belonged to the German resistance and fought against the Nazi regime. It's a book about resilience, love and the courage to stand up and do the right thing.
Connect with Marion Kummerow:
Website | Twitter | Facebook | Instagram | Amazon Page | Newsletter
I Am An American by Robyn Hobusch Echols: The Japanese bomb Pearl Harbor on December 7, 1941 and the next day the president of the United States calls for a declaration of war on Japan and Germany. For the families of two Livingston, California, USA high school seniors, Ellen Okita, a first generation American who lives in the Yamato Colony composed of about 100 families of Japanese descent, and Flo Kaufmann, whose father is a first generation American in his family, the war hits home fast and brings unforeseen changes.
About Robyn Hobusch Echols: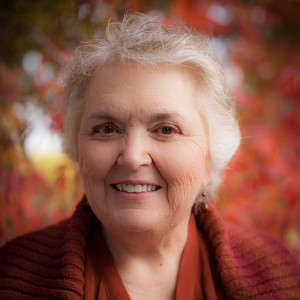 Robyn currently lives with her husband in California, USA, near the "Gateway to Yosemite." She is a member of Women Writing the West, and American Night Writers Association. She enjoys any kind of history including family history. When she is not piecing together novel plots, she pieces together quilt blocks.
Robyn also write historical western romance under the pen name of Zina Abbott.
Connect with Robyn Hobusch Echols:
Website   | Facebook   | Pinterest | Goodreads   |
Twitter |   Amazon Author Page | Newsletter
Blogs: Robyn Echols Books   | Rumours of Wars
A Rude Awakening by Robert A. Kingsley: Singapore, December 1941; the fortress sleeps, believing its own tales of strength and invulnerability. A rigidly class based society throws garden parties and dines sedately, disregarding the slowly growing number of warning signals. Suddenly, the underestimated enemy ferociously attacks and the myth of invincibility is shattered forever.
About the Author: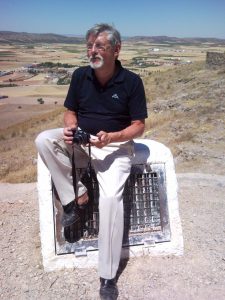 Robert Kingsley is a Dutch Canadian author who currently lives in Europe. Since his early youth he has had a keen interest in aviation and its influence on modern history – especially World War II.
During his travels all over the globe as a lifelong ICT professional, he has gathered first-hand, local knowledge of many countries and places. He has drawn on this knowledge to write "A Rude Awakening." He has also published a full-length multipart novel titled The Java Gold, of which The Odyssey and Winds of Fortune are the first volumes. Robert is married and has a son and a daughter.
When not busy with his consulting business, he spends a lot of time travelling and doing research for future books.
Connect with Robert A. Kingsley:
Blog | Facebook | Goodreads | Amazon Author Page
Do you love to read World War I and World War II fiction? If you are on Facebook, come rub elbows with the above authors on the
SECOND WORLD WAR CLUB Facebook page.
Save
Save
Save
Save